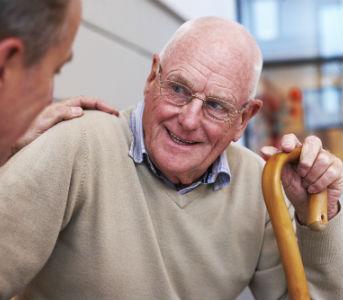 Psychiatric symptoms in later life may occur with degenerative conditions, illnesses, memory loss, changes in physical health, living circumstances and isolation.
Our Aged Mental Health Program is committed to providing thorough evaluation/assessment, diagnosis, specific treatment and management and appropriate follow up for persons in the over 65 age group and those who have earlier onset of illnesses generally associated with ageing.
Following assessment, a treatment program is individually designed, taking into account the person's needs, cognitive capabilities, existing strengths and skills.  We involve patients and their families/careers actively in this process, where appropriate.
We specialize in the assessment and treatment of:
Depression
Anxiety
Schizophrenia
Bipolar Disorder
Dementia
Alzheimer's Disease
Grief
Memory Loss
Confusion
Disturbed Behaviour
Self Neglect
We can also provide referrals for community support, future planning and assistance with accommodation placements. We offer practical advice and a range of services to family and carers to assist them in understanding and dealing with the problems they may face.
Referrals required through a GP or a specialist.