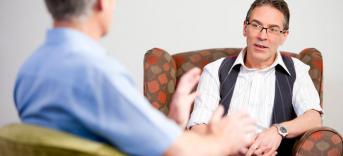 The Delmont Consulting Suite is a specialist psychiatric practice which offers a professional yet relaxed environment.
The Consulting Suite, an integral part of Delmont Private, enables general practitioners and patients to contact an accredited Psychiatrist for a consultation and, if necessary, admission to the hospital or a day program.
Our Consulting Suite operates under a strict code of confidentiality and discretion.
Once a referral is received from the General Practitioner (GP), it is entered  onto our referral system.  Afer a referral has been received at any stage, a GP or patient can call the Consulting Suites to enquire about the status of their referral.
Our specialists generally do not bulk bill.  Consultation fees are applicable to Medicare rebates.  Accounts are payable in full on the day of consultation.
Our staff will be happy to assist you with your referral and answer any questions you may have, phone directly on (03) 9834 3600
The hours of the Consulting Suites are:
Monday, Wednesday and Fridays      8.30am - 5.30pm
Tuesdays and Thursdays                   8.30am - 8.00pm
Saturdays                                             8.30am - 12.00pm
For your convenience, you can FAX referrals to: (03) 9834 3666