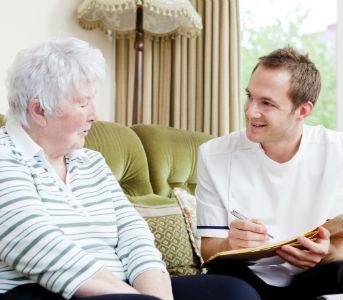 Delmont Community Outreach is an important part of the overall range of services provided by Delmont Private.
Our experienced mental health nurses offers a community based service.  Our program is designed for individuals who are experiencing difficulty making the transition from hospital based treatment to home. They may face challenges in dealing with their illness and treatment.
Our aim is to provide a comprehensive assessment of one's mental health needs by developing an individual treatment plan.   We work in a collaborative manner with the patient's GP and liaise with other appropriate health services.  This service is for individuals who are currently being treated by a psychiatrist accredited with Delmont Private Hospital.  A referral from your Delmont doctor is required. Once received, a member of the Community Outreach team will contact you to discuss your referral.
Private health insurance may cover the cost of the Community Outreach service visits.  A fee paying service is available for those without private health cover.
For more information about the Community Outreach Service, please call: (03) 9805 7333
Hours of Operation: Mon to Friday 8:30- 4:30pm
Please note:  The Community Outreach Service does not provide an emergency response.